Mia

2023-05-05
Yangshuo, situated 67 km south of Guilin, is a breathtaking district renowned for its stunning landscapes, crystal-clear rivers, traditional villages, and distinctive karst hills. Biking is undoubtedly one of the most enjoyable ways to experience the magnificence of Yangshuo and immerse yourself in its natural wonders. There are several biking routes around Yangshuo that offer varying levels of difficulty, from easy to challenging.
Popular biking routes in Yangshuo
Route 1: Yangshuo - Jima - Jiuxian Village - Xiangui Bridge - Yangshuo
Distance: Approximately 15 km
Duration: Approximately 2 hours
Difficulty Level: Easy.
This is a classic bike ride that allows you to explore the beautiful scenery along the Yulong River and through typical villages. The ride is easy and begins in Yangshuo town. After pedaling for 7 km, you will reach the Jima wharf, where the bike path continues along the Yulong River on the left. During the ride, you will pass by karst hills, fields, rice paddies, and more. You may even encounter farmers at work, water buffaloes, or oxen. The bike path leads to Jiuxian Village, which has a history of over 1400 years and features 44 ancient residences of northern Guangxi style. You can explore the village and continue on the path to Xiangui Bridge, where you can enjoy a stunning view of the Yulong River. After your visit, return to Yangshuo.
Route 2: Yangshuo - Gongnong Bridge - Banyan Park - Moon Hill - Licun Village - Jianshan Temple - Yan Village - Tianjia River - Aishan Village - Yangshuo.
Distance: Approximately 30 km.
Duration: Approximately 4-5 hours.
This bike ride takes 4-5 hours. We cycle to Gongnong Bridge, where we can see karst hills, rivers, and bamboo. Then we visit Banyan Park with a 1500-year-old banyan tree and Moon Hill with a panoramic view. We cycle to Licun village for a photo and Jianshan Temple, then turn left to Yan Village and Jianjia River. This area is magnificent, with rice paddies, orchards, fruit trees, and bamboo. Finally, we return to Yangshuo.
Route 3: Yangshuo - Baisha - Yulong Bridge - Xiangui Bridge - Jiuxian Village - Xiatang Village - Gongnong Bridge - Big Banyan Tree Scenic Area - Moon Hill - Licun Village - Yangshuo
Distance: Approximately 30 km
Duration: Approximately 6 hours or more.
This bike ride is perfect for sports enthusiasts. Ride on National Road G321 to Yulong Bridge, a famous bridge over the picturesque Yulong River, then head to Jiuxian Village, a 1400-year-old village with 44 ancient residences in the northern Guangxi style. Continue to Xiatang Village for scenic views of the Yulong River and rice paddies, and spot water buffaloes and oxen. Reach Gongnong Bridge, where the Yulong, Jinbao, and Tianjia rivers meet. Visit Banian Park to see the 1500-year-old banyan tree (15 CNY per person) and Moon Hill for a stunning panoramic view (15 CNY per person). Pedal to Licun Village to snap pictures of Moon Hill before returning to Yangshuo.
Route 4: Yangshuo - Mushan Village - Dutou Village - Xinzhai Village - Liugong Village - Fuli Town - Yangshuo
Distance: About 30 km
Duration: About 5 hours
Starting at Mushan village on the Li River, we'll pedal towards Dutou and Xinzhai villages, then reach Liugong village with its ancient houses. We can also visit the nearby Three Colors Lake. To return to Yangshuo, we can either retrace our path or take a ferry to Fuli, known for its fans and local fair on the 2nd, 5th, and 8th days of each month.
Tailor make a Yangshuo tour with biking experience.
Four Day Classic Tour of Guilin, Longji and Yangshuo
4 Day Essential Sites of Guilin, Longji, Yangshuo
Three Days Tour of Guilin and Yangshuo
Tips for Yangshuo biking trip
All the hiking routes in Yangshuo pass by villages, and Yulong River Scenic Area. Prepare some basic items for biking:
l Comfortable clothes and shoes suitable for biking.
l Sunscreen to protect your skin from UV rays.
l Sunglasses to protect your eyes from the sun and wind.
l A hat to protect your head from the sun.
l A backpack or a small bag to carry your essentials, such as a water bottle, snacks, and a camera.
Get a quick answer from ETripChina team
Contact Us

online customer service
Mon-Fri 9:00-18:00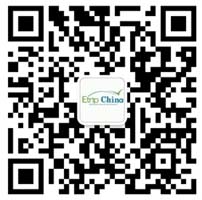 0086 773 5842555
Mon-Fri 9:00-18:00
email:contact@etripchina.com
WhatsApp: +86 13617732531