Mia

Explore the Best of China
2023-07-21
Introduction of Lijiang Ancient Town
Name in Chinese: Lijianggucheng (丽江古城)
Location: Northwest of Yunnan Province
Opening Hours: All day
Recommended Time for Visit: Half a day
Admission: Free
Reservation: Not required
Lijiang Ancient Town, one of China's four major ancient towns, boasts an 800-year history. Its streets follow an artistic and scattered layout, with main roads running alongside water and alleys hugging riverbanks. Over 300 ancient stone bridges harmonize with rivers, green trees, ancient lanes, and houses, creating an aesthetic charm of a plateau water town, earning the name "Plateau Suzhou."
Located in Lijiang City's Gu Cheng District, Yunnan Province, it covers 7.279 square kilometers. The ancient town is abundant with historical and scenic sites, while its diverse natural landscapes and rich ethnic cultures dazzle visitors.
Lijiang Ancient Town uniquely blends the essence of various ethnic groups, including Han, Bai, Yi, Tibetan, and Naxi. With no rigid city planning or imposing walls, its layout centers around three mountains and a river. Utilizing the flow of three rivers through the town, every household enjoys the beauty of flowing water, creating a distinct style. The ancient residential houses showcase a distinctive architectural style, and the streets are adorned with attractions like Sifang Street, Mu Mansion, and Wufeng Building.
Sifang Street serves as the vibrant heart of the ancient town, historically a major commercial hub and a vital distribution center on the ancient Tea Horse Road during the resistance against Japanese aggression. Even today, it remains bustling with activity, and its extraordinary stone-paved streets are renowned. Other main streets and alleys like Guangyi Street, Xinhua Street, and Xinyi Street contribute to an open and intricate layout.
Lijiang Ancient Town is a treasure trove of cultural relics and historical sites, an authentic ancient town enriched with unique cultural heritage. With three World Heritage sites, it shines as a rare gem in China, attracting visitors with its history, scenery, and culture. "Plateau Suzhou" is a well-deserved title for Lijiang Ancient Town.
Iconic Points of Lijiang Ancient Town
a) Giant Waterwheel: An iconic landmark of Lijiang Ancient Town.
b) Mu Mansion: Admission is 60 yuan, with a half-price discount for students. It showcases the Ming Dynasty's Central Plains architectural style and reflects the traditional spirit of Naxi ethnic culture.
c) Lion Hill: The ancient town's highest point, reachable in about 10 minutes, providing a panoramic view of the entire area.
d) Sakura Restaurant: A trendy destination for social media enthusiasts, offering picturesque photo opportunities even if you don't dine there.
e) Lijiang Great Stone Bridge: A charming stone arch bridge with stunning surrounding scenery, ideal for photography.
Lijiang Ancient Town Travel Tips
1. For a panoramic view of Lijiang Ancient Town, visit Lion Hill and Wenchang Palace Viewing Platform. I suggest going during sunset, where you can find an observation restaurant, order some food, and enjoy the breathtaking sunset scenery.
2. Recommended Itinerary: Giant Waterwheel - Wenchang Palace Viewing Platform - Dayan Flower Lane - Lijiang Great Stone Bridge - Sifang Street - Lion Hill Viewing Platform - Lijiang Great Stone Bridge - Zhongyi Market.
3. Nearby sights: Shuhe Town, Baisha Town, Jade Dragon Mountain and Impression Lijiang(Impression Show of Lijiang Tickets), Tiger Leaping Gorge.
4. Transport: Lijiang Ancient Town is a part of Lijiang City, and all flights, high-speed trains, and buses arriving or departing from Lijiang City are available options.
Get a quick answer from ETripChina team
Contact Us

online customer service
Mon-Fri 9:00-18:00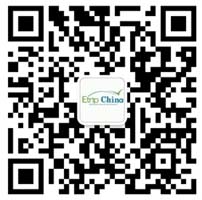 0086 773 5842555
Mon-Fri 9:00-18:00
email:contact@etripchina.com
WhatsApp: +86 13617732531