Ticket Type
Schedule
Pre-booking
Cost
Standard Seat
First show: 13:20; Second show: 14:50

Shared capacity: 100 pax

Book at least 2 hours in advance

USD $40
Book
VIP Seat
First show: 13:20; Second show: 14:50

Shared capacity: 50 pax

Book at least 2 hours in advance

USD $55
Book
Admission Fee
Impression Lijiang Theater is within the scenic area. You can choose to buy online or on site.

Shared capacity: 1000 pax

Book at least 2 hours in advance

USD $22
Book
Impression Lijiang Show Ticket
Code: LJT-01
Show: Impression Lijiang (印象丽江)
Show Time: 13:20; 14:50(if not specific, we book the first show)
Length: 70 minutes (approx.)
Ticket Type: E-ticket
Transfer: Not included
Address: Blue Moon Valley Theater in Ganhaizi, Yulong Snow Mountain, Lijiang City (丽江市玉龙雪山甘海子蓝月谷剧场)
Introduction of Impression Show of Lijiang
"Impression Lijiang" is a breathtaking outdoor performance set against the backdrop of snow-capped mountains, capturing the essence of nature and the rich cultural heritage of the local ethnic groups. Located at an altitude of 3,100 meters, it is the world's highest performance venue, offering a profound and immersive experience.
The cast of "Impression Lijiang" consists entirely of non-professional performers, including resilient men from 10 ethnic groups and ordinary farmers from 16 rural villages. With over 500 actors, their raw movements, heartfelt songs, and passionate dedication create a truly awe-inspiring spectacle.
The show is divided into six parts: "Ancient Caravan," "Toasting on the Snow Mountain," "Heaven on Earth," "Jumping and Singing," "Drum Dance Offering to the Sky," and "Prayer Ceremony." It showcases the ancient Dongba culture, the historical Tea Horse Ancient Road, and the vibrant customs and traditions of the Naxi people.
Notes for booking
1. No refunds after ticket issuance. ID verification required for entry.
2. Arrive one hour early for Impression Lijiang. Standard tickets offer seating on a first-come, first-served basis, while VIP tickets provide access to a dedicated VIP entrance and seating area.
3. Additional CNY 130 for Yulong Snow Mountain ticket needed to watch the performance. Impression Lijiang Theater is within the scenic area.
4. Ticket price excludes transportation to Yulong Snow Mountain. Click here to reserve transfers from Lijiang Ancient City or Shuhe Ancient Town to Ganhaizi venue if you want to travel independently.
Get a quick answer from ETripChina team
Contact Us

online customer service
Mon-Fri 9:00-18:00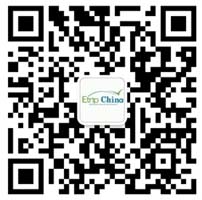 0086 773 5842555
Mon-Fri 9:00-18:00
email:contact@etripchina.com
skype: +86 13617732531
Frequently Asked Questions