Mia

Guilin Travel Guide
2023-05-05
Introduction of Xingping Ancient Town
Chinese name: 兴坪
Location: 63 kilometers from Guilin and 25 kilometers from Yangshuo
Recommended time for a visit: half a day
Ticket: the town is free
Xingping Ancient Town is located on the banks of Li River in the northern part of Yangshuo. It is an ancient town with a history of over 1,700 years. Even today, it still retains ancient streets, bridges, theaters, temples, and other structures. Visitors can take a boat from the bamboo rafting dock by the river to the "Yellow Cloth Reflection" scenic spot, which is also the location of the 20 yuan banknote's back design.
Though not very large in size, Xingping Ancient Town has a wealth of cultural relics and historical sites, mainly concentrated in Xingping Ancient Street and a fishing village about 2 kilometers away from the town. It has been relatively well-preserved and retains its original historical environment and style. There are also some small shops selling local specialties in the ancient town. Walking along the streets of the town, visitors can still experience the charm of "long old streets and deep ancient alleys."
What to see and do in Xingping Town
Xingping Ancient Town is situated quite a distance away from Yangshuo County. Typically, visitors come here to admire the breathtaking scenery of the Li River [the backdrop of the 20 yuan banknote]. Tthe highlight of a visit to Xingping is seeing Yuanbao Mountain (the image on the 20 yuan banknote), taking a boat ride to view the Nine Horses Painting Mountain, and hiking up to Laozhai Mountain and Xianggong Mountain (highly recommended) for stunning views of the beautiful scenery. On a clear day, visitors can enjoy a magnificent sunset view.
Find out classic tours including Xingping Town
4 Days Tour of Guilin, Longji, Xingping and Yangshuo
4 Day Essential Sites of Guilin, Longji, Yangshuo
What to eat in Xingping Town
Xingping Ancient Town offers a range of tasty dishes, similar to those in Yangshuo, with Beer Fish and hot pot being popular choices. Gathered around a table with friends or family, enjoying these dishes creates a warm and cozy atmosphere, reminiscent of a homely experience. The hot pot dishes are a local specialty of Guangxi cuisine and are served in a pot with a base of clear broth, chicken soup, oil tea, or other options. Meat and vegetables are added to the pot and cooked to perfection, then served with millet pepper sauce and soy sauce on the side, providing a fresh and delicious flavor. Among the dishes, Guilin taro is highly praised for its taste.
Another must-try local delicacy is Liu Jie's Beer Fish, which is cooked in a secret sauce and then simmered in beer, resulting in a tender and flavorful dish. Once the fish is finished, the pot is filled with noodles and vegetables to make a delicious fish soup and noodle dish.
Accommodation options in Xingping
The accommodation options in Xingping are mostly residential buildings, providing a peaceful and quiet environment for visitors. Due to the small size of Xingping Ancient Town with only two streets, the location of your stay does not make much of a difference. Most of the accommodations in the town offer dining services. There are plenty of family-run guesthouses with unique architecture and a relatively serene atmosphere. Many of these guesthouses have balconies and floor-to-ceiling windows, which offer a comfortable stay for guests.
Xingping Town travel tips
For those who arrive in Yangshuo via high-speed train, Xingping is often their first destination since the high-speed train station is located in Xingping town. It's also a practical itinerary to visit Xingping first and then Yangshuo.
You can also take a scenic rafting trip down the Li River from Yangdi to Xingping, and then disembark to reach Xingping Ancient Town.
Get a quick answer from ETripChina team
Contact Us

online customer service
Mon-Fri 9:00-18:00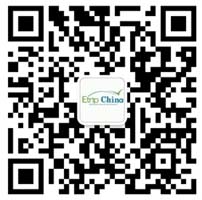 0086 773 5842555
Mon-Fri 9:00-18:00
email:contact@etripchina.com
WhatsApp: +86 13617732531