MissIIO

2023-02-17
Located in the southeast of Fujian province, east of China, Xiamen is well-known as "the Garden on the Sea". Xiamen combines hometown of overseas Chinese customs, Fujian and Taiwan customs, coastal cuisine and exotic architectures, it attracts tourists from home and abroad coming to visit every year. As its pleasant climate throughout the year and the inhabited egrets, Xiamen also called "Egret Island", in Chinese "Lu Dao", it's listed as one of "the Top 10 Livable City" and "the 10 Happiest cities" in China.

l Must-See Tourist Attractions in Xiamen:
1. Kulangsu
Kulangsu, also known as Gulangyu, it is a tiny island located 15 minutes ride off the coast of Xiamen. Charming must be the first word that comes to mind when thinking of Gulangyu Island for all have been there. Because there is much more to Gulangyu than white-sandy beaches, leafy seaside promenade, fresh air and beautiful sunrise, hailed as "the Garden on the Sea".
The island also boasts large number of heritages including 19th-century European mansions, Piano Museum-the largest in the world and the only one in China, gardens and well-maintained cobbled alleyways, which are vestiges of its former glamor as important port for Sino-European trade, thus hence the reputation of "Piano Island" and "World Architecture Expo". Kulangsu is also a UNESCO World Cultural Heritage Site, and was named "Top of the Five Most Beautiful Urban Areas in China" by National Geographic Magazine. The main tourist attractions include Sunlight Rock, Shuzhuang Garden, Bathing Beach, Zheng Chenggong Memorial Hall and so on.
Recommended visit days:

Normally 1 or 2 days is required when visiting Kulangsu. If time sufficient, you could visit Xiamen City around like Xiamen University, Jimei District, Huandao Road etc. on the first day, and then have a good rest in the hotel of Kulangsu and explore a funny nightlife there. It will be a great experience to get up early and enjoy the stunning sunrise the next morning, thus you could spend a full-day time in Kulangsu.
2. Xiamen Island Ring Boulevard:
Xiamen Island Ring Boulevard is built along the coast of Xiamen, covering a distance of 43 kilometers. From Xiamen university to the Exhibition Center, which is called the "Golden Coastline". It will be great funny to have a riding a bike along the Island Ring Boulevard along the blue sea, the golden beach, the green grass, the red track and the gray road, especially a family riding with kids will be also full of joy. The popular essence route is riding from the Coconut Village to the Exhibition Center which takes about 40 minutes. What's more, you should not miss other famous attractions along: Hulishan Fortress, Coconut Village, Exhibition Center and Wuyuan Bay.
3. Tourist Attractions Surrounding Xiamen Areas
1) Wuyi Mountain (Wuyishan)
Wuyi Mountain locates in the northwest of Fujian Province, the junction of Fujian and Jiangxi. Wuyi Mountain features in its unique Danxia natural landscape, excellent ecological environment and profound cultural heritage. As the World Cultural and Natural Heritage, has attracted many generations of distinguished scholars, civil servants and military officials to visit the mountains and leave numerous cultural relics on both sides of Nine Bend River. Wuyi Mountain is also a blessed paradise for Taoists and once a place for Confucian scholars to advocate preaching. With steep peaks and shaped rocks, gurgling blue water, secluded valleys as well as the towering old trees, Wuyi Mountain offers spectacular and breathtaking beauty. Bamboo rafting in the Nine Bend River will be the popular and amazing way to explore it.
Recommended visit days:
Normally 2 or 3 days is suggested when visiting Wuyi Mountain.
How to get there: Taking the High-Speed Train will be the fastest and most convenient way to Wuyishan City. There are high speed trains from Fuzhou, Shanghai, Huangshan and Xiamen to Wuyishan City or Nanping City. Besides, major cities connected to Wuyishan Airport by direct flights include Qingdao, Xiamen, Chengdu, Shenzhen, Guangzhou and Xi'an. After arrival, local buses or taxis as well as car rental services are possible to get to Wuyi Mountain. And it's only 15 kilometers away from Wuyishan Airport to Wuyi Mountain Scenic Area.
2) Yongding & Nanjing Earth Building
The Earth Buildings, also called Tulou, are situated in Fujian province, of which the most popular and outstanding ones are Yongding Earth Building and Nanjing Earth Building.
The Earth buildings are the large rammed earth buildings, making by local materials along mountains or streams, with simple but straightforward architectural style, beautiful and unique forms, appropriate scales, functional and practical, constituting a suitable living environment and a harmonious and unified landscape between human and nature.
The Earthing Buildings were established by the local Hakka people to protect against bandits in the ancient times, from which we learn to know how hard the Hakka people struggled with the outside bandits and the government, and to establish their home.
The Earth Buildings manifest the cooperation and harmony of the same race, fully show the intelligence and wisdom of the Hakka people. As time goes by, the Hakka people now live and work in peace and contentment. Under the blue sky and white clouds, high up in the vast mountains, the earth buildings seem like to tell the world the glory and pride of the past. As the Eighth World Wonder named by the UNESCO, we all hope existing Earth Buildings can be well protected and preserved for future generations.
Recommended visit days: 1-2 days
Normally we will suggest 2 days visiting the Earth Buildings. Most people will arrive Xiamen firstly, then the next early morning set out for Nanjing County Earth Buildings, of which the highlights are the Tianluokeng Earth Building, the Knot(Yunshuiyao), Hegui Tulou, Huaiyuan Tulou. It will take about 2 hours driving time within 145 kilometers from Xiamen City to Nanjing. And on the third day, transfer to visit the Yongding Erath Buildings, with 25 minutes and 16 kilometers driving time. The highlights of this day will be the Chuxi Earth Building and Chengqi Earth Building. After the visits, leaving for your next destinations.
l Best time to visit Xiamen:
Close to the sea and boast the excellent geographical location and pleasant weather all the year round, it is a splendid city to visit any time of the year regardless of the seasons. The best time to visit Xiamen will be in spring, autumn and winter months. From April To November is highly recommended. However, it will be wise to avoid the typhoon season of every August and China National Holidays.
l Shopping in Xiamen:
There are many department stores and shopping centers in downtown Xiamen, selling clothes, shoes, hats, cosmetics, jewelry, and souvenirs. Shopping centers are mainly located on Zhongshan Road, the mart near the railway station, SM City Plaza as well as Egret Island Shopping Recreation City.
Longtou Road is main commercial street of Kulangsu, here you could find various kinds of local specialties and souvenirs.
The popular specialties in Xiamen include dried meat floss, dried meat slice, longan, Xiamen pie, lancelet and peanut crisps, etc.
l Food Culture in Xiamen:
Xiamen cuisine, the reprehensive of Fujian cuisine (Fujian cuisine ranks among the eight major cuisines in China), is featured in the flavors of Taiwan and Chaoshan. Xiamen cuisine is distinguished for its choice seafood, beautiful color and magic taste of sweet, sour, salty and savory, especially famous for fierce seafood, archaistic herbal cuisine, vegetable dishes and local delicacy.
Xiamen is rich in seafood all year round. There's lobster, abalone, crab, shrimp, snail, shellfish and so on.
Special snacks are Paste Noodles, Satay Noodles, Sea Worm Jelly, Oyster Omelet, Fried Wu-Xiang, Peanut Soup, Fried Pork Zongzi and so on.
l How to Get to Xiamen:
Xiamen is located in the southeast of Fujian Province and east of China, it's logistics hub Of China and southeast international shipping center of China. There's no doubt that it's easy and convenient to get to Xiamen by air, by train, by bus and by Ship.
By Air:
Xiamen Gaoqi International Airport is in the northeast of Xiamen Island and only 10 kilometers away from the Xiaman city center. It is the fourth largest inbound and outbound airport in China after Beijing, Shanghai and Guangzhou. Nowadays, there are 17 international airlines connecting Xiamen to Seoul, Osaka, Kuala Lumpur, Manila, Bangkok, Singapore, etc. Besides, there are also flights departing from Xiamen to major cities inland, including Beijing, Changsha, Chengdu, Chongqing, Dalian, Guangzhou, Guilin, Guiyang, Haikou, Hangzhou, Harbin, Kunming, Nanchang, Nanjing, Shanghai, Shenyang, Shenzhen, Wenzhou, Wuhan, Wuyishan, Xian, Putuoshan and so on.
By Train:
There are 2 major railway stations in Xiamen: Xiamen Railway Station and Xiamen North (Xiamenbei Railway Station) Railway Station. Most trains are starting from Xiamen Railway Station to Beijing, Shanghai, Nanjing, Hangzhou, Hefei, Nanchang, Yingtan, Xian, Chongqing etc. And Xiamen North Railway Station is a little far away from Xiamen city center, and about 25 kilometers from Xiamen Railway Station. There are trains to Fujiang and also to Shanghai, Hangzhou, Nanjing.
By Bus:
There are 3 main Bus Stations in Xiamen: Jimei Long-Distance Bus Station, Hubin Bus Station and Songbai Bus Station. There're buses running from most cities to Xiamen, containing Hunan, Hubei, Anhui, Zhejiang, Shenzhen, Guangzhou, Zhuhai, Shantou, Shanghai, Nanjing, Hefei, Nanchang and Yingtan, Fuzhou etc. If you're leaving for Xiamen from Shanghai, Hangzhou or some cities from Guangdong province, taking the bus will be the good choice.
More schedules and details about the trains from and to Xiamen please find here:
By Ship:
Xiamen Harbor is an excellent natural harbor, with deep water and low wave. There're not only ships to the coastal line cities, but also ships to Shantou, Guangzhou, Hainan, Dalian, Tianjin, Qingdao, Yantai, Nanjing, Zhenjiang, Shanghai etc. There are also ferry boats between Xiamen and Hong Kong and Taiwan Kinmen every week.
l About the Visa:
Visa-free travel in Xiamen is made possible now! From Jan 1st2019, Xiamen has been implementing the 144 Hour Transmit Visa-Free Policy, visitors qualified of 53 countries could travel in Xiamen for 144 hours without visa. Please go and enjoy your 1-6 days Xiamen tours.
Get a quick answer from ETripChina team
Contact Us

online customer service
Mon-Sun 7:00-23:00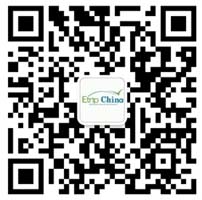 0086 773 5842555
Mon-Sun 7:00-23:00
email:contact@etripchina.com
skype: etripchina