Tina

Explore the Best of China
2023-04-12
Potala Palace Introduction
The Potala Palace is a historical and cultural landmark located in Lhasa, the capital city of Tibet. The palace complex is built in Tibetan style, situated on Marpo Ri Hill. It is considered as one of the most iconic structures in Tibet and became a UNESCO World Heritage Site in 1994.
The construction of the Potala Palace began in the 7th century and it was later expanded in the 17th century by the fifth Dalai Lama. It served as the winter palace of the Dalai Lamas, who were the spiritual and political leaders of Tibet, until the 14th Dalai Lama fled to India during the Tibetan Uprising in 1959. Today, the palace is a popular tourist attraction and serves as a museum, showcasing the rich history and culture of Tibet.
The Palace complex is over 200 meters high, with an exterior of 13 stories. Because it was built on a mountainside, with large stone walls that stand like cliffs, the building appears to merge with the mountain and is truly majestic. The entire Palace consists of two main parts: the Red Palace and the White Palace. The Red Palace is the higher part of the palace and contains various chapels and shrines, including the Hall of the Buddha, the Hall of the Medicine Buddha, and the Hall of the Dalai Lamas. The White Palace, on the other hand, is the lower part of the palace and was used for administrative purposes. It contains various offices, living quarters, and assembly halls.
Visitors can explore both the Red Palace and the White Palace and enjoy the breathtaking views of the city from Potala Palace. It is a must-visit destination for anyone interested in the rich cultural heritage of Tibet.
Plan a visit of Potala Palace
1. Tibet is set on the world's highest plateau. Most visitors will appear different degrees of symptoms at this elevation, such as Headache, Nausea, Dizziness, Fatigue, Shortness of breath. Check to know more about trip to Tibet.
2. Foreign visitors need a special travel permit to enter Tibet and must book a tour with an authorized travel agency in China. View our Tibet tours and plan it with ETripChina team.
3. To better protect Potala Palace, visitors are expected to follow the rules and regulations, such as no photography inside the palace and no smoking on the premises.
4. The number of visitors is limited to 2,300 per day, and the duration of the visit is limited to one hour per person. Plan your stay in Tibet a bit longer to guarantee you can get ticket to Potala Palace.
5. The Potala Palace is a sacred site, so visitors are expected to dress modestly and respectfully. It's recommended to wear comfortable clothing and shoes, as there are many stairs and uneven surfaces to navigate.
Get a quick answer from ETripChina team
Contact Us

online customer service
Mon-Fri 9:00-18:00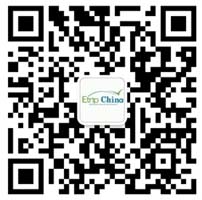 0086 773 5842555
Mon-Fri 9:00-18:00
email:contact@etripchina.com
WhatsApp: +86 13617732531