Mia

2023-06-04
Hong Kong Ocean Park Introduction
Chinese Name: 香港海洋公园
Location: 180 Wong Chuk Hang Road, Aberdeen, Hong Kong
Opening Hours: 10:00 to 18:00 and may extend to 20:00 during specific days.
Recommended Visit Duration: 1-2 days
Hong Kong Ocean Park is a renowned marine-themed amusement park and oceanarium located in Aberdeen, Hong Kong. Spanning 91.5 hectares, it offers a wide range of attractions, educational programs, thrilling rides, and captivating shows. Divided into the Waterfront and Summit sections, visitors can explore a fascinating world of marine wonders.
The Waterfront section features the Lowland Garden, Nam Long Shan foothills, and Tai Shue Wan. With over 40 attractions, including Marine World, Ocean Theatre, and Bird Paradise, visitors can witness the mysteries of the ocean at exhibits like Marine World and Shark Mystique, and be enchanted by Bird Paradise and the Butterfly House.
Thrill-seekers can enjoy rides like Thrill Mountain and The Rapids, and unique features like Whiskers Theatre and the DreamWorks Experience. The Water World, Asia's first water-based amusement center, offers exciting rides and a village showcasing replicas of ancient artifacts.
Hong Kong Ocean Park is a must-visit destination for both locals and tourists, providing entertainment and educational experiences in a stunning oceanic setting. Whether you're fascinated by marine life, seeking adrenaline-pumping rides, or interested in educational programs, this marine-themed park guarantees a memorable and enriching adventure.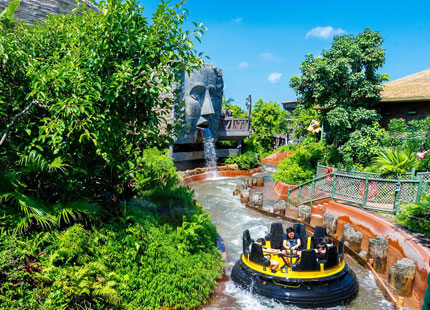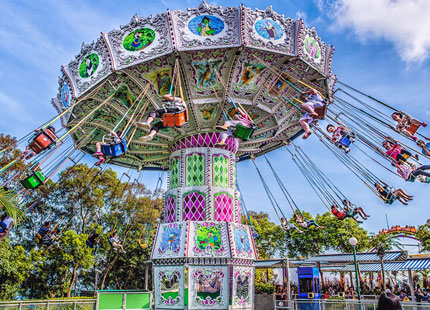 Hong Kong Ocean Park main attractions
Hong Kong Ocean Park offers a wide range of attractions that cater to various interests. Some of the main attractions at Ocean Park include:
Aqua City: A waterfront area featuring exhibits like The Grand Aquarium, where visitors can explore a diverse range of marine life.


Amazing Asian Animals: This section showcases various animals native to Asia, including giant pandas, red pandas, and golden monkeys.


Thrill Mountain: Home to adrenaline-pumping rides such as Hair Raiser, a thrilling roller coaster, and Rev Booster, a high-speed spinning ride.


Marine World: A section dedicated to marine life, where visitors can enjoy shows at the Ocean Theatre, interact with dolphins at Dolphin Encounter, and explore the underwater world at Shark Mystique.


Polar Adventure: Offers an immersive Arctic and Antarctic experience, with attractions like Arctic Blast, where visitors can experience the chilling cold of the Arctic.


Whiskers Harbour: Designed for younger visitors, this area features attractions such as Whirly Bird, a flying swing ride, and Toto the Loco, a train ride.


Rainforest: Allows visitors to explore a lush rainforest environment and encounter various animals and plants native to tropical regions.


Cable Car: Provides scenic rides between different sections of the park, offering breathtaking views of the surrounding area.
Getting to Hong Kong Ocean Park
To get to Ocean Park from the city center, take the Tsuen Wan Line or Island Line of the MTR to Admiralty Station, then transfer to the South Island Line for one stop (6 minutes) to reach Ocean Park.
Ocean Park also offers a special express line: Citybus 629 with departure points of Central Ferry Piers and Admiralty Ferry Piers. Please note Citybus 629 operates as a one-way service from Central Ferry Piers to Ocean Park.
Taxi or private transfers (Hong Kong Transfer Services, Car Rental & Coach Hiring ) are convenient to take you right from hotel to Hong Kong Ocean Park.
Hong Kong Ocean Park Travel Tips
a) Hong Kong Ocean Park welcomes visitors all year round, providing delightful experiences in every season. The park also hosts seasonal themed events to enhance the visitor's enjoyment. Operating without any closures, Hong Kong Ocean Park has regular opening hours from 10:00 to 18:00. During October 3rd to 5th, the park extends its operating hours until 20:00. Typically, the park experiences a high volume of group entries around 2:00 PM in the afternoon.


b) Visitors are not allowed to bring any food or drinks (excluding baby food) into Hong Kong Ocean Park. However, the park offers a variety of dining options where visitors can purchase food ranging from 30 to 200 Hong Kong dollars.


c) The recently opened seaside restaurants above the Jellyfish Kaleidoscope Pavilion are a must-visit. One of them is the Bayview Restaurant, providing awe-inspiring 270-degree panoramic sea views. The other is Lan Wan Tea House, the first open-air mountain-top tea house in Hong Kong, offering breathtaking sea views.


d) The park accepts payment through major credit cards, Hong Kong dollars, Chinese yuan, and US dollars.


e) Smoking is permitted only in the six designated areas marked with smoking signs for visitors.


f) In the event of a rainstorm warning issued by the Hong Kong Observatory, the park will implement precautionary measures. This may include relocating animals to their indoor habitats. Kindly observe the relevant notices within the park.
Get a quick answer from ETripChina team
Contact Us

online customer service
Mon-Fri 9:00-18:00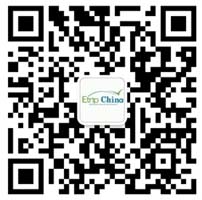 0086 773 5842555
Mon-Fri 9:00-18:00
email:contact@etripchina.com
WhatsApp: +86 13617732531