Mia

Beijing Travel Guide
0000-00-00
Beijing is the capital of the People's Republic of China. It has been capital of 8 notable dynasties and governments, now serving as the political, educational and cultural center of China. It is also China's No. 1 tourist city and China's second largest city.
Beijing Facts
Name: Beijing (simplified Chinese:北京; pinyin: Běijīng)
Previous names: Peking, Beiping, Dadu, Jingcheng and Yanjing
Location: Northern China (39°54′N, 116°23′E)
Population: 11,700,000
Area: 64 km from north to south, 64 km from east to west with a built-up area of 3,200 square kilometers.
History of Beijing
According to archaeology founds at Zhoukoudian site, human habitation in Beijing can be traced back to 230,000 to 250,000 years ago. Here is a list of the most recent history glories of Beijing:
221 BC Yan State Capital, Warring States Period
1271 first a national capital for the Yuan Dynasty
1402 Became Ming Dynasty (1368-1644) capital
1644 Qing Dynasty capital
1912 Republic of China capital
October 1, 1949 People's Republic of China inaugurated by Mao Zedong
Things to see in Beijing
As a capital of 8 notable dynasties and governments, Beijing is home to numerous treasures of nearly 2000 years. Among the 41 world heritage sites that China has, six world cultural heritage sites are in Beijing - the Ming Tombs, the Great Wall, Forbidden City, Temple of Heaven, Summer Palace, and "Peking Man" site at Zhoukoudian.
There are more than one hundred museums displaying different kinds of collections that China or the city offer. The most notable ones are the Forbidden City and National Museum of China. In addition, other best museums in Beijing include the National Art Museum of China, the Capital Museum, the Military Museum of the Chinese People's Revolution, the Geological Museum of China, the Beijing Museum of Natural History and China Aviation Museum, etc.
New sites have also sprung up in the past few years after big events, like the Olympic Park that hosted the 2008 Olympic Games in Beijing, Water Cube, Bird Nest and the CCTV Tower.
Beijing also has some destinations to show its own culture. Hutongs, 798 Art District, Panjiayuan Market, Flower and Bird Markets are very popular to visitors. Some famous religious sites like the Temple of Heaven, Baiyun Temple, Temple of Earth and Tanzhe Temple are also amazing with temple fairs during the Spring Festivals.
Shopping in Beijing
As one of the economic centers of China, Beijing has all kinds of shopping malls, department stores, local shopping streets and boutiques offering anything that you need.
Top shopping areas are: Wangfujing Street, Xidan Shopping Center, Jianguomenwai Street, Qianmen Street, The Silk Market, Pianjiayuan, Hongqiao Pearl Market, Liulichang, Gaobeidian Antique Furniture Street, Baiguosi Culture Market.
Most popular souvenirs and local products: Cloisonné, inside-painted snuff bottles, eight treasures inkpads, antiques, Chinese painting and calligraphy
Climate of Beijing
Beijing has a short spring with dusty and windy sometimes. Summer is quite hot with the highest temperature of 42 °C (109 °F). Autumn is comfortable for visitors and lasts about 50 days. Winter is long and cold. The most popular activities are attending ice lantern festival and skiing.
Getting to Beijing
Beijing is well connected to every other Chinese city and the world with flights. The Capital International Airport is the second busiest airport in the world and busiest in Asia. Most domestic and nearly all international flights arrive at and depart from Capital Airport. It is also the largest railway hub in China with four main stations serving for 590 trains a day. It is accessible within several hours by bullet train from other cities in the east of China like Jinan, Qingdao, Nanjing, Suzhou, Shanghai and Hangzhou.
Nearby cities
Tianjin is 120 km east of Beijing. It is only 3.5-hour drive or half hour bullet train journey from the city center to Beijing. Located 60 km east of Tianjin, Xingang Port also serves as a maritime gateway of Beijing. Many famous international cruise lines like Princess Sisi and Diamond disembark here. We specially design pickups, day trips and packages for passengers.
Chengde is 256 km northeast of Beijing. It is home to an UNESCO World Heritage Site, the Mountain Resort. A two- day excursion from Beijing to Chengde is very popular to locals and visitors.
Datong is 374 km south of Beijing within some 2 hours train ride or 40 minutes flight journey. The notable Hanging Monastery and Wutai Mountain are located not far from the city.
Get a quick answer from ETripChina team
Contact Us

online customer service
Mon-Fri 9:00-18:00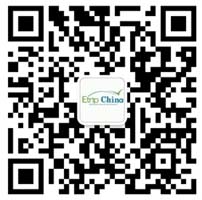 0086 773 5842555
Mon-Fri 9:00-18:00
email:contact@etripchina.com
WhatsApp: +86 13617732531