Ticket Type
Schedule
Pre-booking
Cost
Admission(18-64y)
One adult can bring a child (under 6 years old or shorter than 1.2 meters) for free.

Shared capacity: 2000 pax

Book at least 24 hours in advance

USD $19
Book
Discount Admission (children & student)
ages 6-17 or individuals with a height of 1.2-1.4 meters; students

Shared capacity: 2000 pax

Book at least 24 hours in advance

USD $12
Book
Xian Qinling Wildlife Park Tickets
Code: XAT-03
Address: 500 meters south of 107 Provincial Road in Chang'an District, Xi'an, Shaanxi Province西安秦岭野生动物园位于陕西省西安市长安区107省道南500米
Opening Hours: Peak Season: March 1st - November 30th (8:30 AM - 6:00 PM); Off-Peak Season: December 1st - End of February (9:00 AM - 5:30 PM)
Ticket Type: E-ticket / QR code
Confirmation: Sent by email/wechat
Xi'an Qinling Wildlife Park, originally founded in May 1954 as Xi'an Zoo, now resides 500 meters south of Provincial Road 107 in Chang'an District, Xi'an, Shaanxi Province. Covering 2800 acres, it officially opened to the public on May 1, 2004, serving as an urban garden combining wildlife conservation, science education, research, tourism, and leisure. The park has two main zones: walking and driving areas, featuring 20 animal exhibition halls, including pandas, elephants, golden snub-nosed monkeys, and more. It's known for its focus on the "famous actress" of the Qinling Mountains and houses over 200 species and 6,000 wildlife specimens. Numerous educational and entertainment facilities are available, including theaters, science centers, and recreational attractions. In 1995, it earned recognition as one of China's "Top Ten Zoos."
Booking notes of Qinling Wildlife Park Tickets
1. Cancellations should be made at least one day prior to the scheduled entry.
2. Discounted admission applies to individuals aged 6-17 or those with a height of 1.2-1.4 meters, as well as students.
3. Seniors aged up to 65 years old can enjoy complimentary admission.
4. When purchasing multiple tickets in a single order, partial refunds are not supported. Once they have been redeemed, they are considered as used and cannot be refunded.
5. The variety of package tickets primarily distinguishes them based on park transportation and show performances. Most of the previous customers booked admission only.
6. Within the park, there are three transportation options: free buses for exploring the grassland and predator areas, a small train with fixed stops that covers major animal exhibits and an international show, and a feeding tour through the predator zone (extra cost).
7. Within the zoo, you'll find additional attractions including a circus world, an ocean animal performance hall, a bird animal performance arena, and a lively square stage with exciting animal and song-and-dance performances—all included in the park's admission ticket. Showtimes vary, with holiday periods offering extra performances.
Qinling Wildlife Park Travel Tips
1. Qinling Wildlife Park has four visitor areas: walking tour, herbivore zone for vehicles, predator zone for vehicles, and Birdsong Forest. The walking area, in the west, includes attractions like the Giant Panda Pavilion and Ocean Performance Hall. The herbivore zone in the east features animals like giraffes and zebras. In the southern predator zone, you can find carnivores such as tigers and lions.
2. For visitors entering the park before 12:00 PM, it's recommended to start with the vehicle-entry zones (grassland and predator areas) using the sightseeing vehicle, followed by the walking area. The suggested route includes various exhibits and attractions. If entering the park after 12:00 PM, it's advised to explore the walking area first and then use the sightseeing vehicle for the vehicle-entry zones.
3. Important Notice: For the safety of visitors and the well-being of animals, please refrain from bringing pets or personal transportation vehicles like scooters or bikes into the park.


Get a quick answer from ETripChina team
Contact Us

online customer service
Mon-Fri 9:00-18:00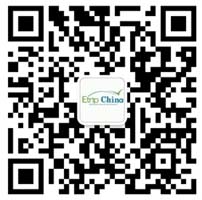 0086 773 5842555
Mon-Fri 9:00-18:00
email:contact@etripchina.com
skype: +86 13617732531
Frequently Asked Questions