Ticket Type
Schedule
Pre-booking
Cost
Adult Ticket(18-59y) (08:00-13:00)
Priority booking for South Gate (南门). Please specify if you want to use a different entrance.

Shared capacity: 20000 pax

Book at least 24 hours in advance

USD $13
Book
Adult Ticket(18-59y)(13:00-18:00)
Priority booking for South Gate (南门). Please specify if you want to use a different entrance.

Shared capacity: 20000 pax

Book at least 2 hours in advance

USD $13
Book
Adult Ticket(18-59y)(18:00-22:00)
Priority booking for South Gate (南门). Please specify if you want to use a different entrance.

Shared capacity: 20000 pax

Book at least 24 hours in advance

USD $13
Book
Children Ticket(7-18y)
The same time as the accompanying adult.

Shared capacity: 20000 pax

Book at least 2 hours in advance

USD $9
Book
Free Entry(≤6y, ≥60y)
The same time as the accompanying adult.

Shared capacity: 20000 pax

Book at least 24 hours in advance

USD $5
Book
Xian City Wall Tickets
Code: XAT-04
Address of Yongning Gate, South Gate: No. 2 South Street, Beilin District, Xi'an City西安市碑林区南大街2号
Opening Hours: 08:00-22:00
Ticket Type: E-ticket / QR code
Confirmation: Sent by email/wechat

The Xi'an City Wall is a well-preserved ancient wall dating back over 600 years to the Ming and Qing dynasties. It's a popular tourist attraction in Xi'an, China. The wall forms a closed rectangular shape, stands 12 meters high, and is 11.9 kilometers in circumference. Visitors can explore it by walking or biking and enjoy panoramic views of the historic city of Chang'an.
Booking Notes of Xian Ancient City Wall
1. Starting September 23, 2023, Xi'an City Wall Scenic Area will enforce daily visitor limits and require online reservations made with real names at least 6 days in advance.
2. Children under 6 (including 6-year-olds) and those under 1.2 meters in height, as well as individuals aged 65 and above, can enter the scenic area for free. Reservations are still required for these groups.
3. Apart from Yongning Gate, there are 11 additional entrance points, such as Anyuan Gate, Zhongshan Gate, and Anding Gate. The south and north entrances of Yongning Gate (South Gate), Zhongshan Gate (Xiaodong Gate), and Jianguo Gate (open from 08:00 to 22:00) have the longest service hours. It's advisable to use Yongning Gate (South Gate) to enter the city wall, but if you prefer a different entrance, specify your choice when making your reservation.
4. During your city wall tour, you can freely use different gates for entry and exit without retracing your steps. However, it's crucial to enter the wall using the gate specified on your purchased ticket.
5. Cancellations should be made at least one day prior to scheduled entry date.
Travel Tips of Xian Ancient City Wall
1. Xi'an City Wall stretches for about 12 kilometers, encircling the inner city completely. For your visit, comfortable flat shoes are advisable.
2. The City Wall provides bike and electric scooter tours. For a complete view of ancient Chang'an, it's best to bike around. The recommended route: Yongning Gate (South Gate) - Hanguang Gate Museum - Anding Gate (West Gate) - Anyuan Gate (North Gate) - Changle Gate (East Gate) - Yongning Gate (South Gate). This route takes about 1.5 hours for a full circuit.
3. Yongning Gate (South Gate) is the most well-preserved and popular entrance for tourists to access the City Wall, offering the longest opening hours. You can conveniently reach it via the Yongningmen subway station's underground passage, which also provides access to the Beilin Museum. This gate is highly recommended for entry.
4. Plan your visit to Xi'an City Wall based on your available time. Avoid midday in summer due to lack of shade. Opt for mornings or late afternoons, around 4-5 PM, for a more comfortable experience.
5. How long should you visit? For a quick casual look, an hour is enough. But if you plan to use an electric scooter or rent a bicycle for a full wall circuit, allow more time. Keep in mind, the wall's bicycles are mountain bikes without baskets.
6. Renting a bike? Each of the four main gates has rental points, but their hours differ. Single bikes are 45 yuan for 3 hours, and double bikes are 90 yuan for 3 hours, as of September 2023.
7. Luggage Storage: Luggage storage is available at the South Gate Visitor Center until 21:30, and it's also suitable for storing extra items.
8. Restrooms on the Wall: Restrooms can be found on the wall, with more in the south section and fewer in the north.
9. Preservation Reminder: Please heed the signage and respect tour rules as every brick and timber on the wall holds cultural significance.
Get a quick answer from ETripChina team
Contact Us

online customer service
Mon-Fri 9:00-18:00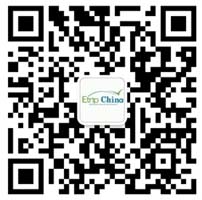 0086 773 5842555
Mon-Fri 9:00-18:00
email:contact@etripchina.com
skype: +86 13617732531
Frequently Asked Questions