Ticket Type
Schedule
Pre-booking
Cost
Flag-raising (02:30-05:50)
Entry time varies daily

Shared capacity: 5000 pax

Book at least 24 hours in advance

USD $5
Book
Morning (05:50-12:00)
Entry hour varies according to flag-raising time

Shared capacity: 5000 pax

Book at least 24 hours in advance

USD $5
Book
Afternoon (12:00-16:33)
Ending hour varies according to flag-lowering time.

Shared capacity: 5000 pax

Book at least 24 hours in advance

USD $5
Book
Flag-lowering (16:33-21:00)
Entry hour varies according to flag-lowering time.

Shared capacity: 5000 pax

Book at least 24 hours in advance

USD $5
Book
Tiananmen Square Tickets
Code: BJT-10
Address: Dongchang'an Street, Dongcheng District, Beijing City 北京市东城区东长安街
Opening Hours: one hour before flag-rising, to 21:00 (all year around).
Ticket Type: E-ticket / QR code
Tiananmen Square, at Beijing's heart, is the world's largest city square, spanning 880m north-south and 500m east-west. It holds historic, political, and cultural significance, marked by Chairman Mao's 1949 proclamation of the People's Republic of China. The square is surrounded by notable landmarks like the Forbidden City and the Great Hall of the People. Chairman Mao's Mausoleum stands to the south, and in the center, the Monument of the People's Heroes commemorates those who contributed to China's progress. Daily flag-raising and lowering ceremonies symbolize national identity and values, making it a place of both historical importance and contemporary significance.
Booking notes for Tiananmen Square
a) Entry to Tiananmen Square is free. You can use the Tiananmen WeChat Mini Program if you understand Chinese for reservations. Alternatively, ETripChina can help with reservations, with the mentioned fees covering handling charges.
b) Adults need valid IDs for reservations. Children don't need to provide ID details, just specify how many will be with you.
c) If you've reserved tickets for the Chairman Mao Memorial Hall, the National Museum of China, the Palace Museum (Forbidden City), Zhongshan Park, and the Beijing Workers' Cultural Palace, you can access Tiananmen Square during morning, afternoon, and flag-lowering times on the same day. No need for another reservation. Specific details will be guided by on-site staff, and access is during the institutions' opening hours.
d) To see the flag-raising ceremony, make a separate reservation for the "flag-raising" time and arrive on time. It starts an hour before the flag-raising and ends with the ceremony.
e) Note, during major events, your visit might not be possible. Please understand. If you need help, contact on-site staff, or call 010-86409123.
Tiananmen Square travel tips
Transportation: Nearby subway stations include Tiananmen West and Tiananmen East (Line 1) and Qianmen (Line 2). Bus stops are at Tiananmen East, Tiananmen West, and Tiananmen Square West. Plan your route based on the map for the best options.
Security: Strict security checks are in place at Tiananmen Square, with restrictions on sharp objects. Expect queues, but entry is faster without bags. Bag storage is available only at the East Gate.
Restrooms: Public restrooms are on both the east and west sides of the square.
Flag-raising: Flag-raising times vary daily. We'll help you check the schedule after you get your tickets. Arrive early for a good viewing spot.
Layout: Chang'an Avenue divides the square. The north has Tiananmen Gate Tower, and the south features the Monument to the People's Heroes and the national flag. Both the avenue and square have fences. Use underground passages to move between sides. After the square, head north to the Forbidden City or south to Qianmen Dashilar pedestrian street (Fresh Fish Mouth) through the underground passage.
Get a quick answer from ETripChina team
Contact Us

online customer service
Mon-Fri 9:00-18:00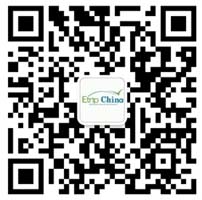 0086 773 5842555
Mon-Fri 9:00-18:00
email:contact@etripchina.com
skype: +86 13617732531
Frequently Asked Questions