Ticket Type
Schedule
Pre-booking
Cost
Central A Area
Located in the Center & Front of the Theater

Shared capacity: 20 pax

Book at least 24 hours in advance

USD $51
Book
Central B Area
Located at both sides of Central A Area

Shared capacity: 20 pax

Book at least 24 hours in advance

USD $50
Book
VIP Area A
Best Seat with best View, Located at the back side of Central A Area

Shared capacity: 20 pax

Book at least 24 hours in advance

USD $144
Book
VIP Area B
Located at the back side of VIP Area A

Shared capacity: 20 pax

Book at least 24 hours in advance

USD $129
Book
VIP Area C
Located at the back side of VIP Area B

Shared capacity: 20 pax

Book at least 24 hours in advance

USD $86
Book
Summary
Tour Code: XNT-06
Ticket Type: E-ticket / QR Code
Ticket cost: CNY268-CNY988
Booking Now:
Confirm: Email; ETripChina will confirm the booking via email in 12 hours
Further Information
The Song of Everlasting Sorrow is the milestone works in Chinese contemporary large-scale vocal music works. It's impressive and spectacular performance telling the romance love story of an emperor Tang Xuanzong and his favorite concubine Yang Guifei of Tang dynasty.
During the whole performance, you'll enjoy the awesome beautiful customs, dancing by the performers, Chinese classical music, insightful cultural content, stage lighting effects, and more…Book the Song of Everlasting Sorrow tickets from ETripChina, back to the Tang dynasty and explore the most magnificent period in feudal society.
Find the Seat Map of the Show:
Ticket Introduction
1. Free ticket is applicable for child under 130cm and doesn't occupies a seat. It charges as adult ticket if seat is required;
2. Theatre location: Jiulong Lake, Huaqing Hot Spring.
Price Inclusion
The price is only for the show ticket, the entrance ticket of Huaqing Palace is not included;

Service Fee & bank charge.
Notes
Please redeem your ticket at least 30 minutes before the show.

Suggest to make the booking at least 24 hours in advance.

Confirmation will be sent to you via email.

The show is held on an outdoor theatre, in case of severe weather and force majeure factor, such as rain, heavy fog, it should be canceled or adjustment time, ETripChina will inform at the first minute.
Cancellation
The ticket is non-refundable for booking made within 24 hours.

After the ticket is issued, the service fee is non-refundable.
Get a quick answer from ETripChina team
Contact Us

online customer service
Mon-Sun 7:00-23:00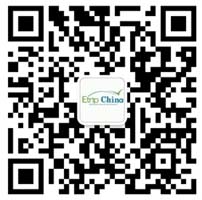 0086 773 5842555
Mon-Sun 7:00-23:00
email:contact@etripchina.com
skype: etripchina
Feedback

Frequently Asked Questions
0 Satisfaction Rate
Reviews of our former customers is a collection of tips and advices to help you plan a perfect China Trip. Find helpful reviews from the list and we would appreciate your share when your tour complete.