Ticket Type
Schedule
Pre-booking
Cost
East&West A

Shared capacity: 200 pax

Book at least 24 hours in advance

USD $47
Book
East&West B

Shared capacity: 200 pax

Book at least 24 hours in advance

USD $43
Book
Central A
Center, in front of the Theater

Shared capacity: 20 pax

Book at least 24 hours in advance

USD $69
Book
Central B
Both sides of Central A Area

Shared capacity: 20 pax

Book at least 24 hours in advance

USD $58
Book
Tour Code: XAT-02
Ticket Type: E-ticket
Location: No. 38 Huaqing Road, Lintong District, Xi'an 西安市临潼区华清路38号
Show Time: First performance: 19:30-20:40; Second performance: 21:00-22:10; Third performance: 22:30-23:40
The exact performance schedule may vary during public holidays, high seasons, and shoulder seasons. We will confirm it via email for your specific booking.
Notes for booking the Song of Everlasting Sorrow Show
The performance will be suspended from November 1st onwards due to stage upgrades and renovations, with the resumption date still pending.
a) Booking Time: We recommend making your reservation at least 10 days in advance. Tickets for the central area are usually sold out a few days before the event.
b) Cost Inclusions: The cost covers the selected seats, service fee, and credit card processing fee.
c) Refund and Change Policy: If you cancel your reservation up to 3 days before the date of use, there will be no fees charged. However, if you cancel within 2 days prior to the date of use, the full fees will be charged (100% cancellation fee). Please note that partial refunds are not available for orders (for two or more people). If you need to change the date, please cancel your current booking, and make a new reservation.
d) Ticket Collection Procedure: Present your "ID card" at the ticket office of Huaqing Palace (华清宫景区售票窗口) to collect your tickets. Collection is open from 17:00 until the performance begins.
e) Entry Location: After undergoing a security check, enter the Huaqing Palace through the West Gate 西门 (Wangjing Gate望京门). We recommend arriving 20-30 minutes before your selected performance time to allow for security check and entry.
f) Seat information: Non-consecutive seating may occur, so please take care when placing your order. Seats are guaranteed only within the purchased area, and online seat selection is not available.
g) Real-Name Verification: The show requires real-name verification. Each ticket is linked to an ID document. Incorrect entry of ID number due to personal reasons may result in entry issues for which you'll be responsible. Please review and input your valid ID number accurately during purchase. Bring your valid ID card for entry.
h) Purchase Restriction Policy: One ticket can be purchased within 15 days of the chosen date of use using a valid ID. This policy applies consistently across all platforms for the scenic area. To avoid order failures, please avoid using the same ID for multiple purchases.
i) Please note that the show is in Huaqing Palace, 33km east of Xian City. You need to manage a private transfer to the show and back if you stay in the city(Xian Transfer Services, Car Rental & Coach Hiring); If taking a guided tour, it always goes: a day of Terracotta Army, Qinshihuang Tomb, Huaqing Palace and the Song of Everlasting Sorrow Show. Pick up a tour from Xian Tours – discover the undisputed root of the Chinese civilization.
Introduction of the show
"The Song of Everlasting Sorrow" is China's first grand-scale landscape historical dance drama, inspired by the love story of Emperor Tang Xuanzong and Consort Yang Guifei. It beautifully captures the essence of Bai Juyi's renowned poem of the same name.
Set during the prosperous Tang Dynasty, the story unfolds as Emperor Tang Xuanzong summons and deeply cherishes Yang Yuhuan in the palace. However, tragedy strikes during the An Lushan Rebellion when soldiers force Yang Yuhuan's death at Ma Wei Slope, leaving the Emperor heartbroken. Their spirits eventually reunite in the heavenly palace, expressing their longing and vowing to be eternal partners.
The captivating performance of "The Song of Everlasting Sorrow" takes place against the backdrop of Mount Li, utilizing Huashan Palace's Nine-Dragon Lake as the stage. Through advanced technology, the set design encompasses pavilions, terraces, corridors, willow trees, and the lake itself, creating mesmerizing effects such as twinkling starlit skies, cascading misty waterfalls, and a blazing sea of fire. This seamless fusion of history, nature, culture, tradition, and contemporary elements presents a magical symphony, earning accolades as a remarkable artistic masterpiece - a "Chinese version of Romeo and Juliet" - praised by international audiences.
Additional information:
1. "The Song of Everlasting Sorrow Show" is a commercial performance that requires tickets for admission. Only children who are under 1.3 meters tall and do not require a separate seat can watch the show for free when accompanied by their parents.
2. " The Song of Everlasting Sorrow Show " is an outdoor performance. In the event of heavy rain, strong wind, an earthquake, or any other unforeseen circumstances beyond our control, the scenic area reserves the right to cancel the performance.
3. In the event of any reception duties taking place in the VIP area, show company will arrange for a cancellation and relocation to an alternate area. If that happens, we will reach you as soon as possible.
Get a quick answer from ETripChina team
Contact Us

online customer service
Mon-Fri 9:00-18:00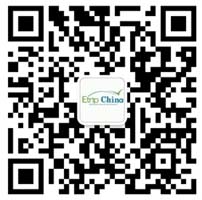 0086 773 5842555
Mon-Fri 9:00-18:00
email:contact@etripchina.com
Whatsapp: +86 13617732531
Frequently Asked Questions