Ticket Type
Schedule
Pre-booking
Cost
Admission(16-65y)(10:31-11:30)
time slots: 08:30-09:30, 09:31-10:30, 10:31-11:30, 11:31-12:30, 12:31-11:30, 13:31-14:30, 14:31-15:30, and 15:31-17:00.

Shared capacity: 5000 pax

Book at least 24 hours in advance

USD $23
Book
Admission(65y+)(10:31-11:30)
same as above

Shared capacity: 5000 pax

Book at least 24 hours in advance

USD $13
Book
Terracotta Army Museum Tickets
Code: XAT-05
Address: Qinling North Road, Lintong District, Xi'an City西安市临潼区秦陵北路
Opening Hours: March 16th to November 15th, 08:30-17:00; November 16th to March 15th (next year), 08:30-18:00.
Ticket Type: E-ticket / QR code
Confirmation: Sent by email/WeChat
Booking notes of Terracotta Army Museum (Qin Shi Huang Emperor's Mausoleum Museum)
1. Qin Shi Huang Emperor's Mausoleum Museum has crowd control measures and a real-name ticket system. They allow a maximum of 65,000 visitors per day, with ticket sales stopping when nearing 13,700 visitors to ensure safety for artifacts and visitors.
2. Visitors must use valid travel identification to purchase tickets. Additionally, undergraduate, and lower-level students eligible for a half-price discount must present their student ID at the student ticket entrance.
3. The museum enforces a one-way route: enter through the north gate and exit through the east gate. Those with reservations should arrive at the north gate 30 minutes before their scheduled time.
4. The visiting hours for entering the park are currently divided into the following time slots: 08:30-09:30, 09:31-10:30, 10:31-11:30, 11:31-12:30, 12:31-11:30, 13:31-14:30, 14:31-15:30, and 15:31-17:00.
5. We'll try to reserve Terracotta Warriors tickets for 10:31-11:30, but if it's sold out quickly, we might consider other times. Plan a whole day for the Terracotta Warriors and enjoy other attractions like the Muslim Quarter and the Great Mosque that don't require reservations.
6. The Qin Shi Huang Emperor's Mausoleum Museum comprises the Terracotta Army Museum (秦始皇兵马俑博物馆) and the Mausoleum Archaeological Site Park 秦始皇陵考古遗址公园(丽山园). Each visit takes about 1.5 hours and provides free shuttle service in between.、
Travel Tips of Terracotta Army Museum
1. If taking public transport: Based on your location, transfer to Metro Line 9 bound for 'Huaqing Pool 华清池.' Once you exit the station, make a connection to 'Lintong Tour 613临潼613' bus to reach 'Qin Yong Village 秦俑村,' or transfer to the 'Lintong 602 临潼602' bus heading to 'Qin Terracotta Warriors and Horses 秦兵马俑'.
2. What to see? Pit 1: It houses the most numerous and largest terracotta figurines, showcasing a powerful military presence, and it's the most popular among visitors. Pit 3: The smallest of the pits, it contains fewer terracotta figurines, and many of them are incomplete. Pit 2: This pit is where you'll find most of the famous terracotta figurines that have become internet sensations, including mounted and kneeling archers. Lishan Garden: Primarily dedicated to the exhibition of bronze chariots and horses, the scenic area provides complimentary guided tours.
3. Tour route: Pit 1 - Pit 3 - Pit 2, and the tour concludes. You can take the scenic area shuttle to Lishan Garden. Alternatively, you can begin your tour with a visit to Lishan Garden before exploring Pits 1, 3, and 2.
4. The Mausoleum of the First Emperor of Qin prohibits bringing flammable, explosive, and dangerous items, including weapons, radioactivity, harmful substances, and various recreational equipment such as drones, kites, cameras, and more.
5. We highly recommend taking a day trip to the Terracotta Army with car service and a guide to maximize your day. The suggested itinerary is as follows: pick up from your hotel, visit the City Wall or Small Wild Goose Pagoda in the city, and then proceed to the Terracotta Army. Have dinner nearby and conclude the day by enjoying a performance of 'Everlasting Sorrow.'"
Get a quick answer from ETripChina team
Contact Us

online customer service
Mon-Fri 9:00-18:00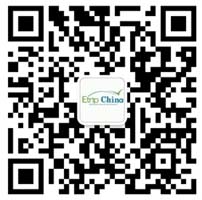 0086 773 5842555
Mon-Fri 9:00-18:00
email:contact@etripchina.com
skype: +86 13617732531
Frequently Asked Questions