Ticket Type
Schedule
Pre-booking
Cost
Show Ticket
Include the Show Ticket

Shared capacity: 200 pax

Book at least 4 hours in advance

USD $32
Book
Show Ticket + Dumpling Banquet
Include the Show Ticket + Dumpling Banquet

Shared capacity: 200 pax

Book at least 5 hours in advance

USD $51
Book
Summary
Tour Code: XNT-08
Address: Tang Dynasty Palace, No.75 North Changan Road, Beilin Dist., Xian
Opening Time: 1stDec - 1stMarch
Ticket Type: E-ticket / QR Code
Confirm: Email; ETripChina will confirm the booking via email in 12 hours
Further Information
Introduction of Tang Dynasty Show
The Tang Dynasty Palace Show, also known as "Music and Dance Dinner Show in Xian", it is not only the pride of Xian City but also a leading entertainment theatre and dinner restaurant in China. The Tang Dynasty Palace Show is also an extraordinary way for you to learn the historical culture of ancient Xian city. What is essence about this show is that it subtle blends of two great elements in one tour - an entertaining show and dumpling banquet that indulge all your senses. The dumpling banquet comes with about 18 varieties of dumplings including pork, chicken, mushroom and duck with leeks, carrots, lotus roots and so on.

The Tang Dynasty Palace Show is highly recommended as it is the most stunning and magical performance that everyone must experience at least once in their lifetime, it is a must on the list of things to do in Xian.

Book the Tang Dynasty Palace Show Tickets and Dumpling Banquet from ETripChina, taste local delicious dumplings, bring you back to the Tang dynasty to learn the China's only empress in history Wu Ze Tian, and explore the peak period in feudal society.
Ticket Introduction
The Dinner: Half price ticket is applicable for child under 120cm.
The Show: no free ticket is applicable.
Price Inclusion
The price is only for the show ticket (or with dumpling banquet as specific);
Service fee & bank charge.
Notes
Please collect your entry ticket at least 30 minutes before the show.
It is suggested to make the booking at least 24 hours in advance.
Confirmation will be sent to you via email.
Cancellation
The ticket is non-refundable for booking made within 24 hours.
After the ticket is issued, the service fee is non-refundable.
Get a quick answer from ETripChina team
Contact Us

online customer service
Mon-Sun 7:00-23:00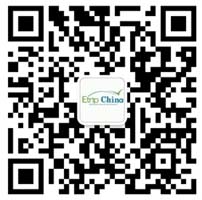 0086 773 5842555
Mon-Sun 7:00-23:00
email:contact@etripchina.com
skype: etripchina
Feedback

Frequently Asked Questions
0 Satisfaction Rate
Reviews of our former customers is a collection of tips and advices to help you plan a perfect China Trip. Find helpful reviews from the list and we would appreciate your share when your tour complete.