Ticket Type
Schedule
Pre-booking
Cost
Admission (7-59y)(08:30-12:00)
Enter within 08:30-12:00

Shared capacity: 10000 pax

Book at least 24 hours in advance

USD $10
Book
Admission (7-59y) (12:01-16:00)
Enter within 12:01-16:00

Shared capacity: 10000 pax

Book at least 24 hours in advance

USD $10
Book
Admission(60y+) (08:30-12:00)
Undergrade Student in China enjoy the same rate

Shared capacity: 1000 pax

Book at least 24 hours in advance

USD $8
Book
Admission(60y+) (08:30-12:00)
Undergrade Student in China enjoy the same rate

Shared capacity: 16:00 pax

Book at least 2 hours in advance

USD $8
Book
Prince Gong Mansion Tickets
Code: BJT-09
Address: 17 Qianhai West Street, Xicheng District, Beijing 北京市西城区前海西街17号
Opening Hours: 8:30-17:00
Ticket Type: E-ticket / QR code
Confirmation: Sent by email/wechat
"A Prince Gong's Mansion, half the history of the Qing Dynasty." Each building within Prince Gong's Mansion has its own historical story, and it has also witnessed the rise and fall of the Qing Dynasty. Prince Gong's Mansion was the residence of Heshen, strategically located with an overall layout resembling a "coffin," symbolizing aspirations for career advancement and wealth. Prince Gong's Mansion boasts three unique features and one treasure: the Rear-Covering Tower, the Western-Style Gate, the Grand Theater, and the "Fu" Character Stele. These are the must-see attractions when visiting Prince Gong's Mansion.
Booking Notes of Prince Gong Mansion
1. Opening hours: 8:30 AM to 5:00 PM, with the last entry at 4:10 PM.
2. Closed all day on Mondays, except for statutory holidays. Check the official website for any changes in opening hours.
3. You can book tickets through the official app "恭王府博物馆" or ETripChina. The above price includes a handling fee.
4. Free admission for children under 6 or under 1.2 meters in height. Discounts for visitors aged 7-18 with valid ID or student ID and seniors aged 60 and above.
5. Passport holders need to change e-ticket to entry passes at the tourist Center before check in.
Travel Tips of Prince Gong Mansion
1. Transportation: Take Subway Line 6 and disembark at Beihai North Station, using Exit B northeast. Alternatively, you can opt for public buses that stop at Beihai North Gate station (refer to an up-to-date map for specific routes).
2. The Prince Gong's Mansion Museum has an entrance at Gate 1 and an exit at Gate 2, both located on Qianhai West Street.
3. Sightseeing Route: Follow this suggested route during your visit - Entrance - Yin'an Hall - Jiale Hall - Baoguang Room - Xijinzhai - Rear-Covering Tower - Western-Style Gate - Dule Peak - Bat Pool - Fu Character Stele - Inviting the Moon Terrace - Lèdàotáng - Duofuxuan.
4. When entering, please ensure you have the original identification used for ticket purchase and be prepared for security checks. Prohibited items include various sharp objects and hazardous materials.
5. The Visitor Service Center is situated to the east of Gate 1 and offers services such as tour inquiries, complimentary luggage storage, complaint handling, mobile phone charging, and the availability of wheelchairs and baby strollers.
6. Tour guides can be hired at locations on either side of Gate 1, and audio guide rentals are available at Gate 2.
7. The medical facility is located within the first courtyard on the east side of the mansion.
Get a quick answer from ETripChina team
Contact Us

online customer service
Mon-Fri 9:00-18:00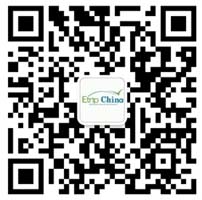 0086 773 5842555
Mon-Fri 9:00-18:00
email:contact@etripchina.com
skype: +86 13617732531
Frequently Asked Questions