Ticket Type
Schedule
Pre-booking
Cost
VIP Seat
Show Time: 19:40 - 20:50

Shared capacity: 500 pax

Book at least 5 hours in advance

USD $46
Book
Lotus Seat
Show Time: 19:40 - 20:50

Shared capacity: 54 pax

Book at least 5 hours in advance

USD $60
Book
Supreme Seat
Show Time: 19:40 - 20:50

Shared capacity: 20 pax

Book at least 5 hours in advance

USD $107
Book
Exclusive Box
5 seats - 2, 8 seats - 1, same price. First come, first served.

Shared capacity: 3 pax

Book at least 5 hours in advance

USD $572
Book
Child Ticket
1.2-1.4 meters

Shared capacity: 100 pax

Book at least 5 hours in advance

USD $19
Book
Impression Show of Putuo
Code: PTT-01
Show: Impression Putuo (印象普陀)
Show Time: 19:40 - 20:50 (For any additional shows, please refer to the official announcement from the scenic area for the exact schedule.)
Length: 70 minutes (approx.)
Ticket Type: E-ticket
Transfer: Not included
Address: Zhujiatian "Impression Putuo" Grand Theater, Putuo District, Zhoushan, Zhejiang 浙江省舟山市普陀区朱家尖观音文化苑印象普陀大剧场
Introduction of Impression Putuo
"Impression Putuo" is a grand-scale live performance set in a picturesque landscape! This remarkable production is part of the esteemed "Impression Series" created by renowned directors Zhang Yimou, Wang Chaoge, and Fan Yue. For over a decade, it has enthralled audiences in this sacred Buddhist site!
As the moon ascends the night sky, the performance unfolds against the breathtaking backdrop of the natural surroundings, immersing the audience in a mesmerizing blend of Buddhist narratives. The seating arrangement, which rotates 360°, allows viewers to fully experience the production. Enhanced by state-of-the-art 3D technology in lighting and sound, it takes spectators on a profound journey through the tales of Mount Putuo, encouraging contemplation of the profound truths of Buddhism and bestowing blessings upon all sentient beings!
Whether you embark on a pilgrimage or simply come to admire the sights, "Impression Putuo" is an unmissable destination when visiting Mount Putuo.
Highlights of the Putuo Impression Show
a) Embraced by the natural landscape, vividly painted statues of Guanyin Bodhisattva adorn towering rocks, while the mesmerizing interplay of lights creates an awe-inspiring spectacle, perfect for capturing breathtaking photos.
b) Join the master on-site to partake in blessings for your loved ones and friends (rest assured, there are no hidden fees).
c) Prepare for a whole new level of viewing experience on the 360° rotating stage, where impeccable lighting, sound, stage design, and naked-eye 3D special effects transport you into a realm of enchantment and wonder.
d) Revisit the tales of Buddhism, some of which are profoundly touching, drawing you into the narrative and allowing you to rediscover your own pilgrimage to Mount Putuo among the performers.
e) Delve into the profound teachings of Buddhism through genuine and thought-provoking dialogues, as if experiencing an enlightening awakening that resolves your tribulations.\
Things to know before the Show
a) Before entering the theater and during the show, each audience member can receive three complimentary incense sticks to pay respects to the Bodhisattva in the P2 temple (personal incense is not allowed, and incense is not sold on the premises).
b) On the way to the stage, after ticket validation, there is a blessing wall and a hand-washing pool for purification and blessings.
c) During the performance, please refrain from talking loudly with friends, turn off flashlights, and set your phone to silent mode to avoid disturbing fellow audience members.
d) Remember to use the restroom before the show to avoid missing any exciting moments. If you have trouble finding your seat, the staff will assist you. If you need to use the restroom or leave during the performance, seek help from the staff.
Get a quick answer from ETripChina team
Contact Us

online customer service
Mon-Fri 9:00-18:00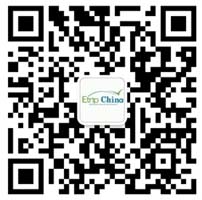 0086 773 5842555
Mon-Fri 9:00-18:00
email:contact@etripchina.com
skype: +86 13617732531
Frequently Asked Questions