Ticket Type
Schedule
Pre-booking
Cost
Night Cruise (four lakes)
Night hours: 18:00 – 22:00

Shared capacity: 1000 pax

Book at least 5 hours in advance

USD $28
Book
Night Cruise (Two Rivers & Four Lakes)
night hours: 18:00 – 22:00

Shared capacity: 1000 pax

Book at least 5 hours in advance

USD $30
Book
Daytime Cruise (four lakes)
Daytime hours: 10:00am -17:50pm

Shared capacity: 2000 pax

Book at least 5 hours in advance

USD $13
Book
Daytime cruise (one river & four lakes)
Daytime hours: 10:00am -17:50pm

Shared capacity: 2000 pax

Book at least 5 hours in advance

USD $15
Book
Tour Code: GLT-05
Activity: Four Lake Cruise/ Two Rivers and Four Lake Cruise
Location: Center of Guilin City
Ticket Type: E-ticket
Hotel Transfer: on request with extra cost.
Confirm: Email; ETripChina will confirm the booking via email maximum to 24 hours
Two Rivers and Four Lakes Water System in Guilin
The four lakes and two rivers in center of Guilin form a continuous picturesque waterway. A short walk or complete hiking along the lakefront is a good way to immerge yourself into this garden-like city. But for most of the visitors, their top choice is a comfortable and pleasant boat cruise. Come and see the two pagodas towering in the lake, arch bridges in various shapes, colorful trees in beautiful settings along the lake, ancient wall, and interesting structures. There are also some surprising culture demonstration including traditional dancing and cormorant fishing show at night hours (four lakes cruise only).
Cruises are available from early morning to late evening (1 hour for four lakes & 1.5 hours for two rivers and four lakes). The evening cruise is extensively regarded to be more attractive when the lights on.
Almost of the cruises are facilitated with air condition.
Ground transport: cruise pier is right at center of Guilin city, and within walking distance to many of the hotels. Visitors stay at Waterfall hotel (5*) can board and disembark extremely convenient at the dock in front of the hotel.
How to choose cruise and seat
Cruise fare differs a lot at daytime and evening hours (after 6pm) but evening cruise is more attractive when the lights on.
Four Lakes Cruise (60 minutes): It stops to view cormorant fishing demonstration and costs less. You will board and disembark at the same dock of Shanhu Lake (in front of Waterfall Hotel). It is extremely convenient if you stay at Waterfall hotel or nearby hotels including Sheraton Hotel, Bravo Hotel, Jolie Vue Boutique Hotel.
Two Rivers and Four Lakes (90 minutes): It provides a complete lake view and extension to parts of Li River and Taohua River. Cruise starts or ends at Yuren Dock located in the Elephant Trunk Hill Park.
You can choose the timing and routes, but the seat number will be assigned by Cruise Company according to the booking number.
Booking procedures: Choose the seat type and follow the instructions to fill in information and pay; ETripChina book and send you confirmation number; Collect ticket on site 30 minutes prior and enjoy the show.
Guilin Lake Cruise Ticket Booking Tips:
Lake Cruise is a very popular evening activity in Guilin. Early booking is always suggested.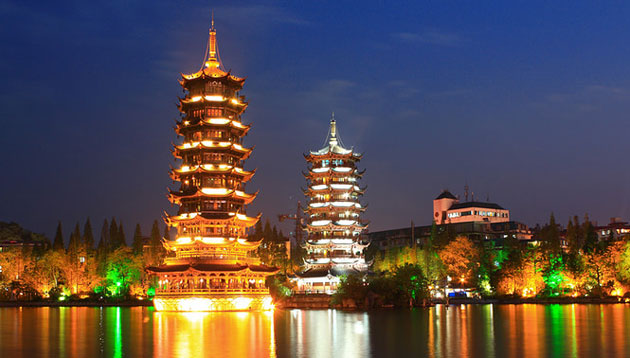 Cancellation Policy
Change & Cancellation Caused by Customer
1. No refund for any cancellation once the tickets are reserved for trips during Public Holidays (New Year Holiday (Dec 30,2018-Jan 1st,2019), Spring Festival( Feb 4th -10th, 2019), Qingming Festival (Apr 4th -6th, 2019), May Day Holiday (Apr 29th – May 1st, 2019), Dragon Boat Festival (Jun 7th -9th, 2019), Mid-Autumn Day (Sep 13th -15th, 2019), National Day Holiday (1st -7th, 2019).
2. Cancellation at normal days should be made at least a day before the cruise trip.
3. Changes made if for late arrival, Cruise Company will charge extra service fee and can only give seats depending on the availability. If not acceptable or under fully booked situation, passenger should bear the total loss.
Cancellation from Cruise Company under situation of severe weather, government urgent bookings, ETripChina will help you to get refund or change to other dates.
Get a quick answer from ETripChina team
Contact Us

online customer service
Mon-Fri 9:00-18:00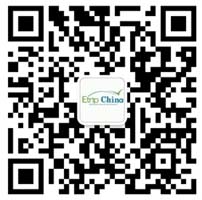 0086 773 5842555
Mon-Fri 9:00-18:00
email:contact@etripchina.com
skype: +86 13617732531
Frequently Asked Questions