Ticket Type
Schedule
Pre-booking
Cost
VIP Seat
Best seat with best viewing position

Shared capacity: 20 pax

Book at least 5 hours in advance

USD $99
Book
Type A

Shared capacity: 100 pax

Book at least 5 hours in advance

USD $85
Book
Type B

Shared capacity: 100 pax

Book at least 5 hours in advance

USD $70
Book
Type C

Shared capacity: 100 pax

Book at least 5 hours in advance

USD $56
Book
Summary
Tour Code: SHT-01
Ticket Type: E-ticket / QR Code
Confirm: Email; ETripChina will confirm the booking via email in 12 hours
Further Information
Introduction of ERA-Intersection of Time
ERA-Intersection of Time is a popular show in Shanghai which creatively combines traditional Chinese acrobatics and Western entertainment. With innovative sound, lighting and special effects' equipment, this unique spectacle is truly worth your time. Its aerial walking, bowl balancing, trampolinist shows, and high flying trapeze acts, all can make you jaw dropping.
Highlight of ERA-Intersection of Time:
Mirror Mirage
Magic Water
Floating Gondola
Music of ERA
Jar Juggling
Wheel of Life
Forever
Space Motorcycles
Price Inclusion
Tickets.

Service Fee & bank charge.
Things to Know Before Booking the Acrobatic Show
It is suggested to make the booking at least 24 hours in advance.

Please collect your ticket at least 30 minutes before the show.

Confirmation will be sent to you via email.
Cancellation Policy
More than 2 days in advance: 20% cancellation fee.

Within 2 days: 50% cancellation fee.
Get a quick answer from ETripChina team
Contact Us

online customer service
Mon-Sun 7:00-23:00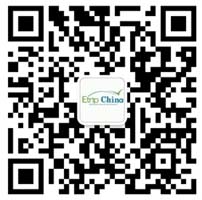 0086 773 5842555
Mon-Sun 7:00-23:00
email:contact@etripchina.com
skype: etripchina
Feedback

Frequently Asked Questions
0 Satisfaction Rate
Reviews of our former customers is a collection of tips and advices to help you plan a perfect China Trip. Find helpful reviews from the list and we would appreciate your share when your tour complete.