Ticket Type
Schedule
Pre-booking
Cost
Standard Seat
first run 19:45pm-20:45(Mar – Sep), 19:15pm-20:15(Oct to Dec)

Shared capacity: 500 pax

Book at least 5 hours in advance

USD $49
Book
VIP Seat
first run 19:45pm-20:45(Mar – Sep), 19:15pm-20:15(Oct to Dec)

Shared capacity: 100 pax

Book at least 5 hours in advance

USD $62
Book
Honored Guest Seat
first run 19:45pm-20:45(Mar – Sep), 19:15pm-20:15(Oct to Dec)

Shared capacity: 10 pax

Book at least 5 hours in advance

USD $138
Book
Tour Code: HZT-01
Show: Enduring Memories of Hangzhou (最忆是杭州)
Theatre: Stage is entirely on the Yuehu Lake (a natural part of West Lake)
Show Time: first run 19:45pm-20:45(Mar – Sep), 19:15pm-20:15(Oct to Dec); second run (TBA)
Address: 82 Beishan Road, opposite to Yuefei Temple and Shangri-la Hotel 北山路82号,岳飞庙和香格里拉斜对面
Ticket Type: E-ticket
Ground Transfer: on request with extra cost.
Introduction of Enduring Memories of Hangzhou
Enduring Memories of Hangzhou (最忆是杭州) is an excellent outdoor concert in a natural setting of West Lake of Hangzhou. The performance consists of dance, opera, singing, and other cultural highlights featuring local culture and natural charming of Hangzhou. It was directed by the team lead by famous director Zhang Yimou in 2007 as Impression Hangzhou (印象西湖), and upgraded by the same team to the current show to first perform to world leaders -on September 4th, 2016 during G20 Summit. And it soon became a public debut after the meeting, attracting huge audience to the West Lake in Hangzhou.
The stage is situated opposite of Yuefei Temple and Shangri-la hotel on Beishan Road. Independent visitors can combine a visit of West Lake and show to save time on public transport. Look for a location map below.
How to Get to the Theatre
private transfer can be arranged on your request with extra cost depending on your pick-up point.
If take taxi, please ask the driver to drop you off at Yuefei Temple (岳飞庙) or Shangri-la Hotel (香格里拉酒店)

Can I choose the seat: you can choose the type of seat but the seat and row number will be assigned by Show Company according to the booking code.
Booking procedures: Choose the seat type and follow the instructions to fill in information and pay; ETripChina book and send you confirmation number; Collect ticket on site 30 minutes prior and enjoy the show.
Program
Act 1: A Moonlit Night on the Spring River
Originating from a well-known poem of the Tang Dynasty, this song is one of the most popular traditional Chinese songs. The work plays like an elegant scenic scroll painting, depicting a scene with a moon, flowers, and a river on a lonely spring night.
Act 2: Dance of Picking Tea
As the birthplace of Dragon Well Tea (Longjing Tea), a very famous Chinese Green Tea, Hangzhou has full of tea culture.
Act 3: The Butterfly Lovers (A Tale of Chinese Romeo and Juliet)
The Butterfly Lovers is a Chinese legend of a tragic love story of a pair of lovers, Liang Shanbo (梁山伯) and Zhu Yingtai (祝英台).
Act 4: High Mountains and Flowing Waters
It is an extraordinary symphony produced by an ensemble of traditional Chinese and Western musical instruments.
Act 5: Swan Lake
The stage is 3 centimeter lower than the water surface creating an illusion that the actors are dancing on the surface of the water.
Act 6: My Country and I
The nation-wide known song express love to their hometown and the Country.
Act 7: Moon Light
It is a Chinese piano masterpiece and indicates a picture of the night sky.
Act 8: Jasmine Flower
It is a famous Chinese Song includes the typical Chinese cultural elements and known worldwide.
Act 9: Ode to Joy
The show reaches its ends with Beethowen's Ode to Joy.
Things to Know before Booking Enduring Memories of Hangzhou
1. Cancellation due to Bad Weather, Power Failure, Show Facility Breakdown, or Political Reasons. This show is performed in the open air and the show may be cancelled in heavy rainy days or under severe weather conditions. Power failure, major show facility breakdown, strikes, civil unrest, governmental urgent bookings may also result in cancellation, delay, or interruption of the show bookings or the show performance. If cancellation from Show Company under the mentioned situation, ETripChina will help you to get refund or change to other dates.
2. Change & Cancellation Caused by Customer
No refund for any cancellation once the tickets are reserved.
Get a quick answer from ETripChina team
Contact Us

online customer service
Mon-Fri 9:00-18:00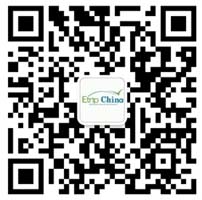 0086 773 5842555
Mon-Fri 9:00-18:00
email:contact@etripchina.com
Whatsapp: +86 13617732531
Frequently Asked Questions