Ticket Type
Schedule
Pre-booking
Cost
朝天皓月/满江红(Chao Tian Men Pier No.7)
45-minutes round-trip journey; Departures from 20:00 to 21:50; handling fee included

Shared capacity: 500 pax

Book at least 24 hours in advance

USD $29
Book
金碧女王/皇宫(Chao Tian Men Pier No.9)
60-minutes round-trip journey; Departures from 19:30 to 22:00; Handling fee included

Shared capacity: 500 pax

Book at least 24 hours in advance

USD $33
Book
朝天/交运系列(Hong Ya Dong Piers 1-3)
45-minutes round-trip journey; Departures from 19:50 to 22:00; handling fee included

Shared capacity: 500 pax

Book at least 24 hours in advance

USD $29
Book
Chongqing Two Rivers Night Cruises
Tour Code: CQT-01
Operating hours: 19:50-21:40
Cruise Journey (round trip): 45-60 minutes (approx.)
Departure Pier: Hongyadong Pier /Chaotianmen Pier
Ticket Type: E-ticket
Confirmation: Email/Wechat
"To truly experience Chongqing, witness its night beauty. The Chongqing Two Rivers Tour offers a night cruise on the Yangtze and Jialing Rivers, showcasing vibrant city lights and passing landmarks like Hongyadong, Qiansimen, Chaotianmen Raffles City, and Nanbin Road. The journey spans 16-20 km, lasting 45-60 minutes, fusing Chongqing's landscapes and nightscapes, embodying the city's essence and charm, as recognized since the Qing Qianlong era in the Twelve Scenic Views of Bayu."
Notes before booking tickets
1. Introduction to Boat Types: The Premium Series, Deluxe Series, and Classic Series offer similar facilities, with variations primarily in the operating companies and boarding piers. Select the one that suits your convenience best.
a) Premium Series (Morning Sky & Bright Moon 朝天皓月 / Full River Red满江红): Boarding at Chao Tian Men Pier No.7; Departures from 20:00 to 21:50.
b) Deluxe Series (Golden Queen 金碧女王/ Imperial Palace皇宫): Boarding at Chao Tian Men Pier No.9; Departures from 19:30 to 22:00.
c) Classic Series (Morning Sky朝天 / Transport Series交运系列): Boarding at Hong Ya Dong Piers 1-3; Departures from 19:50 to 22:00.
2. Ticketing:Cruise company applies real-name system, offering choices for purchasing on-site or making online reservations.
3. Prices: Children under 1.2m in height receive free admission. Those 1.2m and above (inclusive) are charged the full price.
4. Seat: Standard tickets offer basic first-floor seating without meals, along with deck access for free activities. VIP seats on the 2nd floor and above come with an extra charge, and they can be either pre-booked or selected onboard, subject to availability.
5. Cancellation Policy: ETripChina allows cancellations up to 24 hours before departure, accounting for time differences and work hours. Refunds will be processed in accordance with the cruise company's regulations. Please note that the handling fee is non-refundable once the ticket is issued.
Tips for Chongqing night cruise
1. Boarding Time: Arrive at the dock 30 minutes early, queue for boarding. Online ticket holders can board directly with ID or e-ticket.
2. Boarding Points:
a) Classic Series (Morning Sky / Transport Series): Hongyadong Piers 1-3 (Descend to B1 of Hongyadong Commercial Center for ticket check and boarding (洪崖洞商业中心下到负一楼检票登船).
b) Premium Series (Morning Sky & Bright Moon / Full River Red): Chaotianmen Pier 7 (朝天门7码头).
c) Deluxe Series (Golden Queen / Imperial Palace): Chaotianmen Pier 9 (朝天门9码头).
ETripChina will specific it in confirmation letter. Ensure you know your cruise and boarding point to avoid going to the wrong pier, as they are far apart.
3. Regarding VIP seating: There are typically four levels, all accessible for your use. Seating is flexible, except for VIP and private rooms; you're free to choose any spot. The best panoramic views are from the top deck. Early boarding is recommended to secure a favorable deck location. If you're mindful of your budget, there's no need to invest in VIP seats in fine weather, as you may spend most of the time on the opening deck.
Get a quick answer from ETripChina team
Contact Us

online customer service
Mon-Fri 9:00-18:00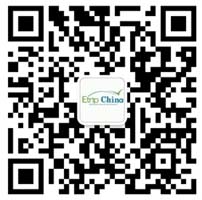 0086 773 5842555
Mon-Fri 9:00-18:00
email:contact@etripchina.com
skype: +86 13617732531
Frequently Asked Questions