Ticket Type
Schedule
Pre-booking
Cost
Section 1& 3
Include Tea and Snack

Shared capacity: 10 pax

Book at least 5 hours in advance

USD $56
Book
Section 2
Include Tea and Snack

Shared capacity: 10 pax

Book at least 4 hours in advance

USD $70
Book
VIP Section
Include Tea and Snack & Best Viewing Position

Shared capacity: 10 pax

Book at least 5 hours in advance

USD $85
Book
Summary
Tour Code: BJT-07
Ticket Type: E-ticket / QR Code
Confirm: Email; ETripChina will confirm the booking via email in 12 hours
Further Information
Introduction of Peking Opera Performed at Liyuan Theature
Watching Peking Opera, together with savoring Beijing Roast Duck and climbing the Great Wall, is every foreign traveler's must-do list for a Beijing trip.
All the plays in the show are carefully selected from famous Peking Opera parts. When you're sitting at the traditional Chinese eight immortals table, tasting Chinese snacks with tea, and enjoying the brilliant performance of various roles, it is absolutely a wonderful and artistic enjoyment.
At 19:05, before the performance you can visit the performers make-up to see how they draw their facial mask and dress up, you can also wear costumes to draw facial makeup and take photos with the actors. In the exhibition hall, you can browse the brief history of Chinese Peking Opera and the stills of famous Peking Opera artists.
Don't worry if you could not understand Chinese, the opera has prepared simultaneous English translations specially for you. Book with EtripChina and enjoy the authentic old Beijing life.
Program of Liyuan Theatre Opera Show
Farewell of a Beauty
The Autumn River
Fairy sending flowers
The Eight Immortals Crossing the Sea
The Flooding of Jinshan Temple
Stealing Celestial Medical Herb
Eighteen Arhats Fighting with Monkey King
At the Crossroad
Romance of the Jade Bracelet
Price Inclusion
Tickets.

Service Fee & bank charge.
How to Book Opera Show Ticket
It is suggested to make the booking at least 24 hours in advance.

Confirmation will be sent to you via email
Cancellation Policy
More than 2 days in advance: 20% cancellation fee

In 2 days: 50% cancellation fee
Get a quick answer from ETripChina team
Contact Us

online customer service
Mon-Sun 7:00-23:00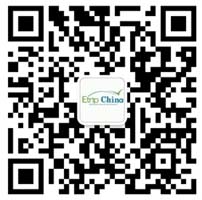 0086 773 5842555
Mon-Sun 7:00-23:00
email:contact@etripchina.com
skype: etripchina
Feedback

Frequently Asked Questions
0 Satisfaction Rate
Reviews of our former customers is a collection of tips and advices to help you plan a perfect China Trip. Find helpful reviews from the list and we would appreciate your share when your tour complete.